Limited Edition Featured Item for the Holiday Season Only!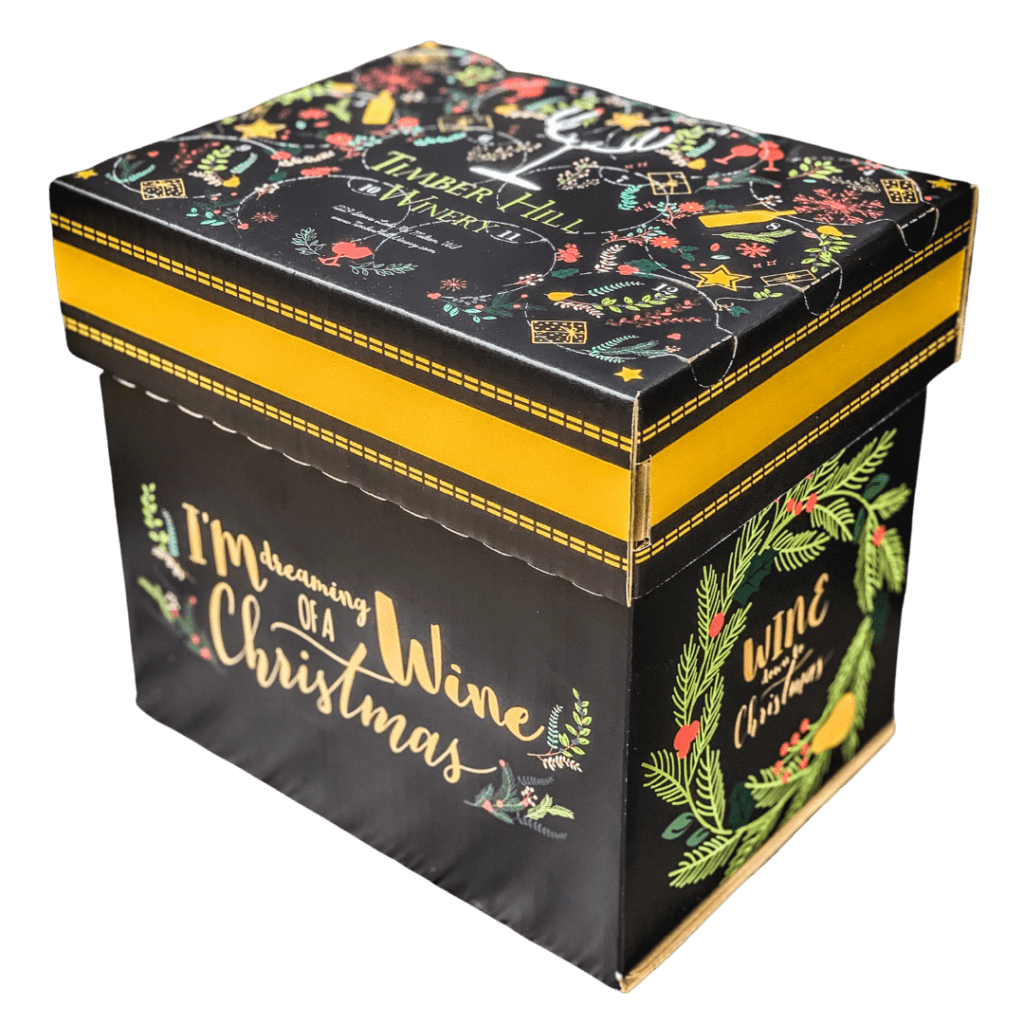 Boxes are now available to everyone for ordering until we are sold out! Click the link below to order yours for pick up in our store.  If you want to have your box shipped please send us an email at info@timberhillwinery.com to order one to get shipped! Everyone who orders ahead of time will receive an email when boxes are available for pickup!
If you still have your box from last year, you are eligible for a special promotion! Fill out the form below after your order your Christmas box and we will be happy to reuse last year's box!
Click Below to Reserve Your Box!
Here is a list of the wines we are planning to put in the box:
Spiced White
Winter White
Frosty Frontenac
Blitzen Blush
Mrs. Claus' Cocoa
Vixen on Vacay
Santa's S'mores
Creme Brûlée
Rosé Cheeks
Rudolph Red
Caramel Apple
Spiced Red
We are only making a very limited number of these boxes, so please be sure to reserve yours before it is too late!