We like to host a variety of events at the winery.  From game nights to wine pairing dinners our unique events make us one of Wisconsin's best wineries to visit.  Our events calendar is jam-packed with exciting events to fill your week with wine and fun. Select a day you are hoping to visit to see what's happening or search in the keyword bar to look for cookie decorating classes, yoga, crafting, and other great experiences.

2023 Timber Hill Bottle Bracket Tournament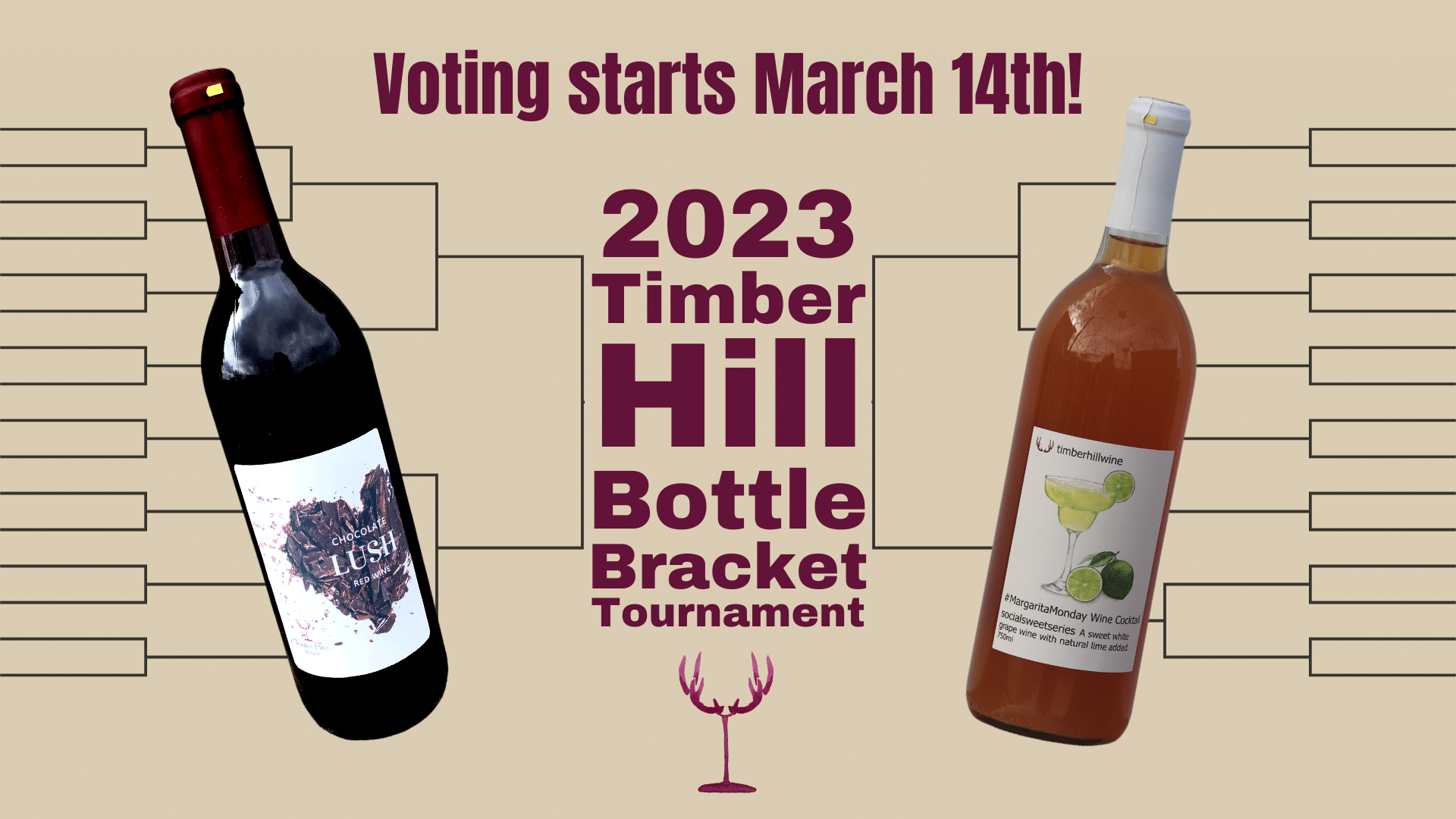 The 2023 Timber Hill Bottle Bracket Tournament is here!
Fill out a bracket by March 13th and then vote for your picks on our Facebook page starting March 14th!
The details of the Bottle Bracket Tournament are as follows:
We have created a bracket with 32 of our wines on it. You will need to download the bracket from the link below or pick one up at the winery, complete it, and return it to us by 5pm Sunday, March 13th.
You can drop off completed brackets at the winery or email them to wine@timberhillwinery.com. We are going to have polls set up between March 14th and April 5th. The wine with the most votes will win that duel and move on to the next stage of the competition.
Only one wine will be left standing as the ultimate champion! Share the polls every day to get more votes for your choice. We hope you can join us for this exciting competition, the GRAND PRIZE is a Timber Hill Themed Gift Basket with all of our favorites!
Click the button below to download your bracket today! 
Good Luck!
If you are looking for an event that is not listed on our calendar or have questions please send us an email at events@timberhillwinery.com.