We like to host a variety of events at the winery.  From game nights to wine pairing dinners our unique events make us one of Wisconsin's best wineries to visit.  Our events calendar is jam-packed with exciting events to fill your week with wine and fun. Select a day you are hoping to visit to see what's happening or search in the keyword bar to look for cookie decorating classes, yoga, crafting, and other great experiences.

November Book Club
November 17 @ 6:00 pm

-

7:00 pm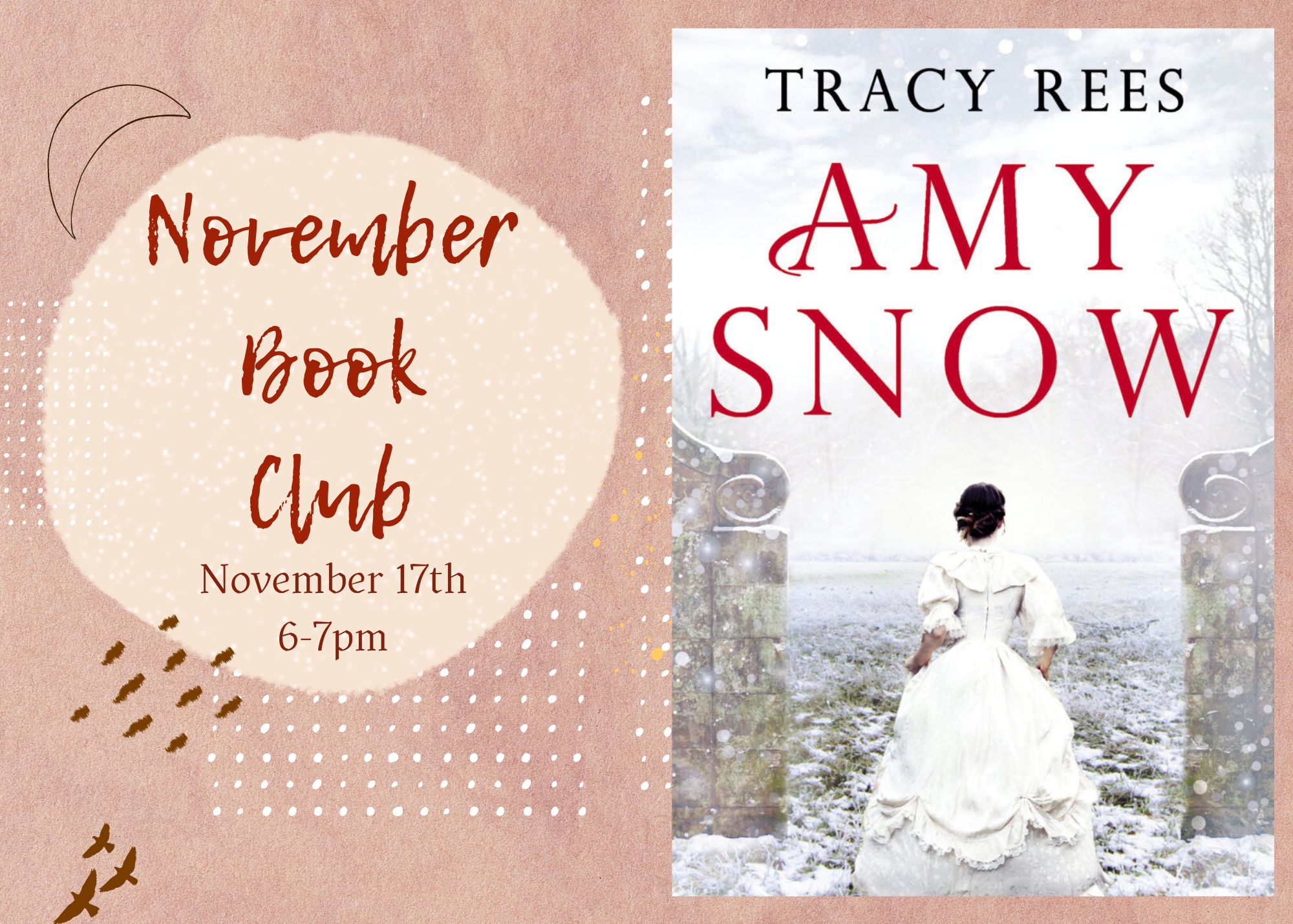 November's Book of the Month is Amy Snow by Tracy Rees.
It is 1831 when eight-year-old Aurelia Vennaway finds a naked baby girl abandoned in the snow on the grounds of her aristocratic family's magnificent mansion. Her parents are horrified that she has brought a bastard foundling into the house, but Aurelia convinces them to keep the baby, whom she names Amy Snow. Amy is brought up as a second-class citizen, despised by Vennaways, but she and Aurelia are as close as sisters. When Aurelia dies at the age of twenty-three, she leaves Amy ten pounds, and the Vennaways immediately banish Amy from their home.
But Aurelia left her much more. Amy soon receives a packet that contains a rich inheritance and a letter from Aurelia revealing she had kept secrets from Amy, secrets that she wants Amy to know. From the grave she sends Amy on a treasure hunt from one end of England to the other: a treasure hunt that only Amy can follow. Ultimately, a life-changing discovery awaits…if only Amy can unlock the secret. In the end, Amy escapes the Vennaways, finds true love, and learns her dearest friend's secret, a secret that she will protect for the rest of her life.
Related Events
If you are looking for an event that is not listed on our calendar or have questions please send us an email at events@timberhillwinery.com.