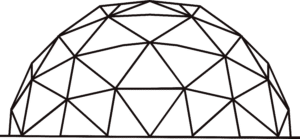 At Timber Hill Winery, an exciting new experience awaits. Our visitors will be able to enjoy the vineyard views year-round with the domes now available on our patio! Take in the seasonal charm of the winery during the enchanting fall and winter months. With online bookings now open on our website, indulging in this unique offering has never been easier or more user-friendly.
How to Reserve Your Dome
The process is simple: Visit our website, browse the calendar to select your desired date, choose your preferred time slot, and effortlessly complete your reservation by submitting payment. Whether it's a bright daytime escape with sunny vineyard views or an evening immersed in the delightful ambiance, these domes offer an exclusive retreat.
Perfect for Any Occasion
Our domes comfortably accommodate up to 8 guests, making them perfect for a cozy gathering or an intimate rendezvous. Whether it's a special date night for two, a small group of friends, or a family celebration, the domes at Timber Hill Winery set the stage for a memorable experience.
Essential Details and Guidelines
Priced at $50 for a 90-minute rental, it's advised to arrive 15 minutes early to familiarize yourself with the dome's setup. Be mindful that arriving late for your reservation may shorten your allocated time. Wine tastings are not available within the dome. To savor a wine tasting experience, plan to arrive at least 30 minutes before your scheduled dome reservation to complete your tasting at our bar. Once your reservation has ended, we ask that you exit the dome to allow staff to clean and prepare it for the next guests. Feel free to come inside the winery if you'd like to stay longer.
Exclusive Dome Experience
Outside food and drink are not permitted inside the domes. Our full food and wine menu is available, with special dome-exclusive items like fondue to enhance your experience. You may order food and beverages at the bar before entering the domes.
Comfort and Enjoyment
Domes are equipped with heaters to maintain a cozy environment, but it's advisable to dress in layers as the dome, while warmer than the outside weather, still retains an outdoor essence. A Bluetooth speaker is available for you to set the mood with your favorite tunes. Feel free to bring along a deck of cards or a board game to add to the fun!
Booking Information
Online bookings are now open for the upcoming dome season, but hurry, as weekends tend to fill up rapidly. Plan ahead and secure your preferred date and time for an unforgettable experience.
Reserve your dome now for the 2023-2024 season at Timber Hill Winery!
Unwind, savor the company of loved ones, and create lasting memories within our enchanting domes at Timber Hill Winery. Don't miss out on this extraordinary experience—book your dome today!