Here at Timber Hill, we have gifts for every price point!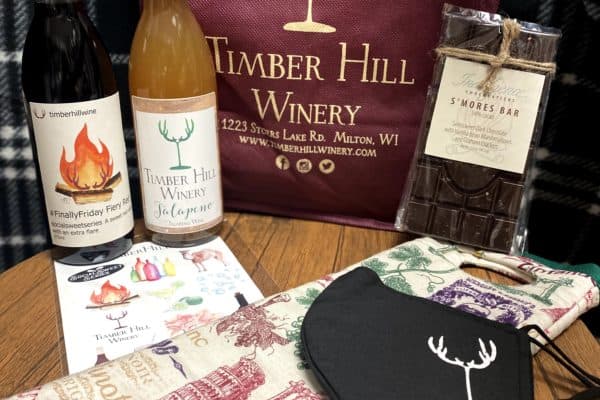 Under $10
Reusable wine tote
Fabric wine bag
Timber Hill sticker sheet
S'mores chocolate bar
Timber Hill reusable mask
Finally Friday Fiery Red
Jalapeno Wine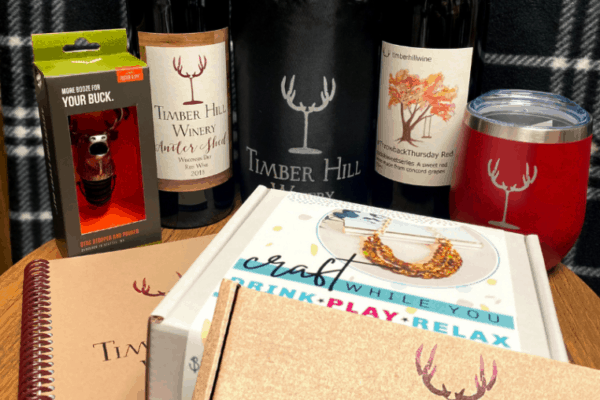 $10-$30
Timber Hill wine chiller
Any of the Craft Kits from Revel
Timber Hill Journal
Buck wine pourer
TH Tumbler
Sweet or Dry tasting kit
ANY of our wines!
$30-$50
Timber Hill fleece or quarter zip
Beautiful handmade cutting boards
3 Month Herd Club gift membership
$50+
Amazing Wisconsin wood cutting board
One year Herd Club gift membership
12 Days of Christmas Wine Box
…and so much more!
Stop in today to see all that we have to offer for your Holiday shopping needs!