Top 10 Wine Tools You Didn't Know You Needed
These items will make your wine experience better than before! Whether it's sharing with friends or just hanging out alone, these gadgets will keep people asking "hey, where'd you get that?"
Haley's Corkers
These little corkers are small yet amazingly helpful after you open you bottle! Haley's Corkers are a  5-in-1 aerator, pour, wine filter, stopper and leak-proof bottle stopper. These corkers will keep your wine fresher, longer! We sell Haley's Corkers at Timber Hill for $6.99 each. You can also find them online here. 
Vacu Vin Wine Saver
These little wine savers are a life-saver! We use these little wine savers every night at the winery! They keep your wine fresh, no matter how much is left in the bottle! All you have to do is put the stopper on, pump the bottle and store your wine back from where it came from! We sell these at the winery for $15.00 each, you can also find them here. 
Wine Cooler
What's worse than warm wine when you are out on your patio enjoying the summer heat? These little 'wine vests' keep your bottle chilled as you sip outside! Simply store them in your freezer until you open the bottle, put the cooler on and you've got hours of cold wine ahead of you! You can pick one of these up at Timber Hill for $20.oo each or find them here. 
XL Wine Straw
Let's get real: sometimes you need the bottle, not a glass. These straws fit perfectly in the bottle you're sippin' on! These make great novelty gifts for Secret Santa, Bachelorette Parties or Birthdays! The best part is that they are reusable! You can find these fun straws on Amazon.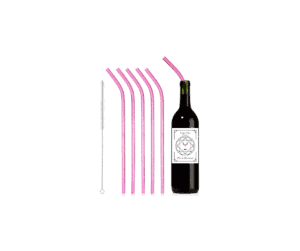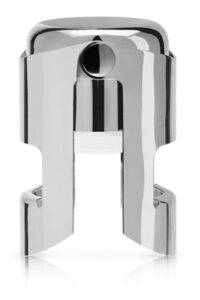 Champagne Saver
Sometimes, you need to pop the top on some bubbly! This sparkling wine saver helps preserve the bubbles in your bottle! Whether it's for Mimosas or an Aperol Spritz, this saver will not disappoint! You can grab one of these at your next trip to Timber Hill for $6.00 each.
Wine Decanter
Not only do decanters make a stunning show on your bar cart, they are also very useful when drinking red wine! Decanting lets the flavors and aromas expand and breathe. Allowing your wine experience to be at the next level! Check out this website to find your perfect decanter!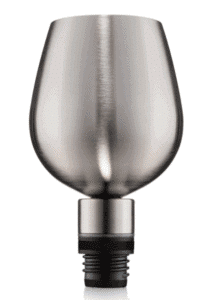 Wine Glass Attachment
When the going gets tough, the tough start to wine about it. With this fun novelty attachment, you can know feel like you're drinking one glass, even if it happens so be the whole bottle. It may become a staple when drinking wine. After all, it is *technically* one glass! You can grab this gadget from Brumate for $14.99!
Shower Wine Holder
Drinking culture has given us the ever-loved 'shower beer' but what about a 'shower wine'? Mayo Clinic suggests that red wine can have beneficial properties to it, so you are pretty much doing yourself a favor! This wine holder can cling to tile and mirror surfaces. Pop that cork out, pour a glass and get in a nice hot shower, this gadget can be found on Amazon for just under $10!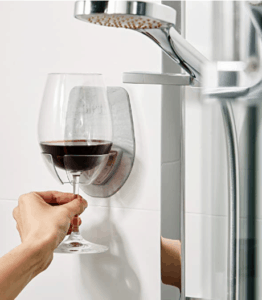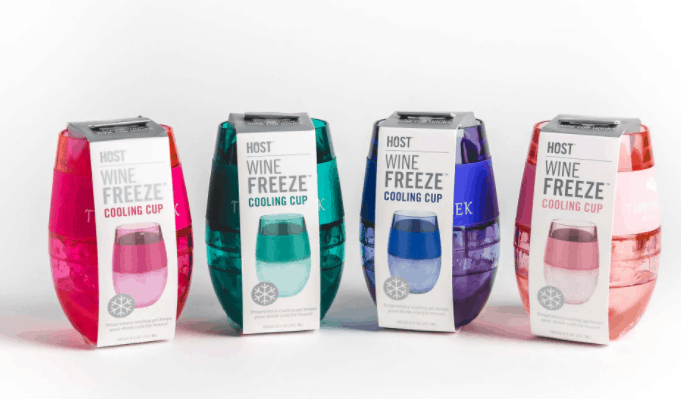 Wine Cooling Cup
These cups are perfect for summer! You don't have to worry about a broken wine glass outside. These will keep your wine cold, without having to water it down with ice! Simply throw one of these in your freezer for a couple of hours, you'll never have to worry about cold wine again! You can get your hands on these here.
Electric Wine Opener
Last but certainly not least, we have to mention a wine opener. This wine opener we found at Target and has a built-in foil cutter as well! Off of a single charge, it can open 30 bottles of wine and with the sleek design, it takes up barely any counter space so you can keep it handy when you need it most.