Join the Herd and become a part of a community of wine lovers! Above is what just some of our Herd Members have said that they love about being in the Herd.
Join and find out for yourself how great it is to be part of the fun!
Included with the membership you get to enjoy a 10 percent discount on bottle purchases, exclusive choices on new releases, and special invites to member only events and parties as well as a $10 birthday reward. Every month our winemaker chooses an exclusive new wine just for our club members. Try it before anyone else!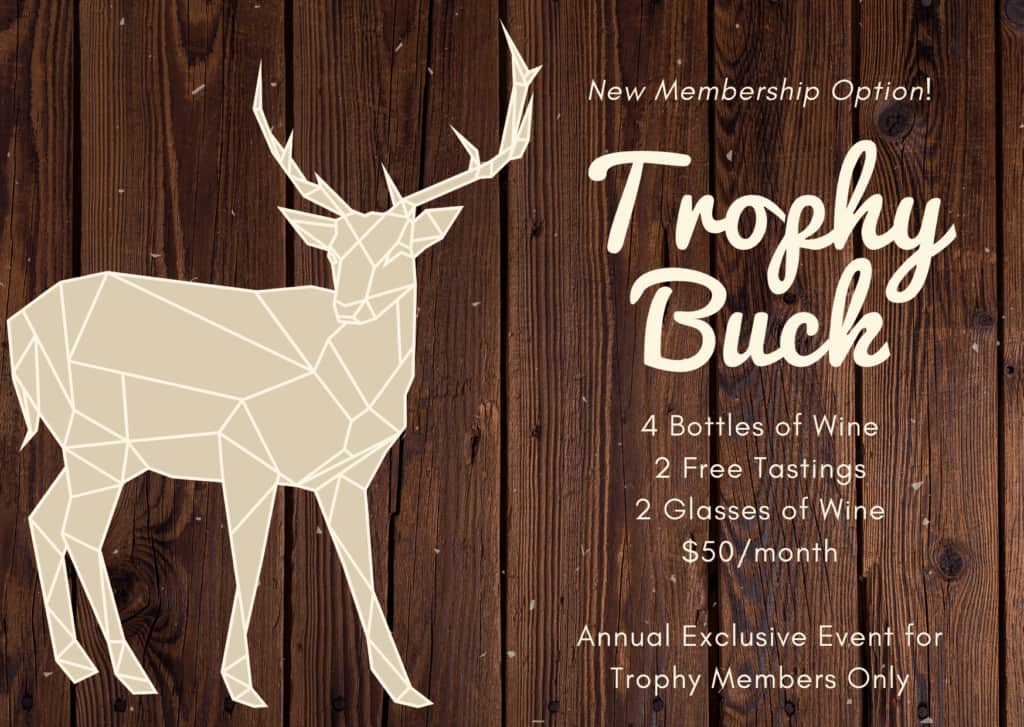 Doe   $15.00/mo
Buck   $27.00/mo
And the holidays are coming up quickly! You can purchase a gift membership for a 3, 6, 9, or 12 month membership for a loved one! With the gift membership they will get all of the benefits of being a member for those months, including exclusive wines and events!
~Give someone the gift of wine that keeps on giving!~