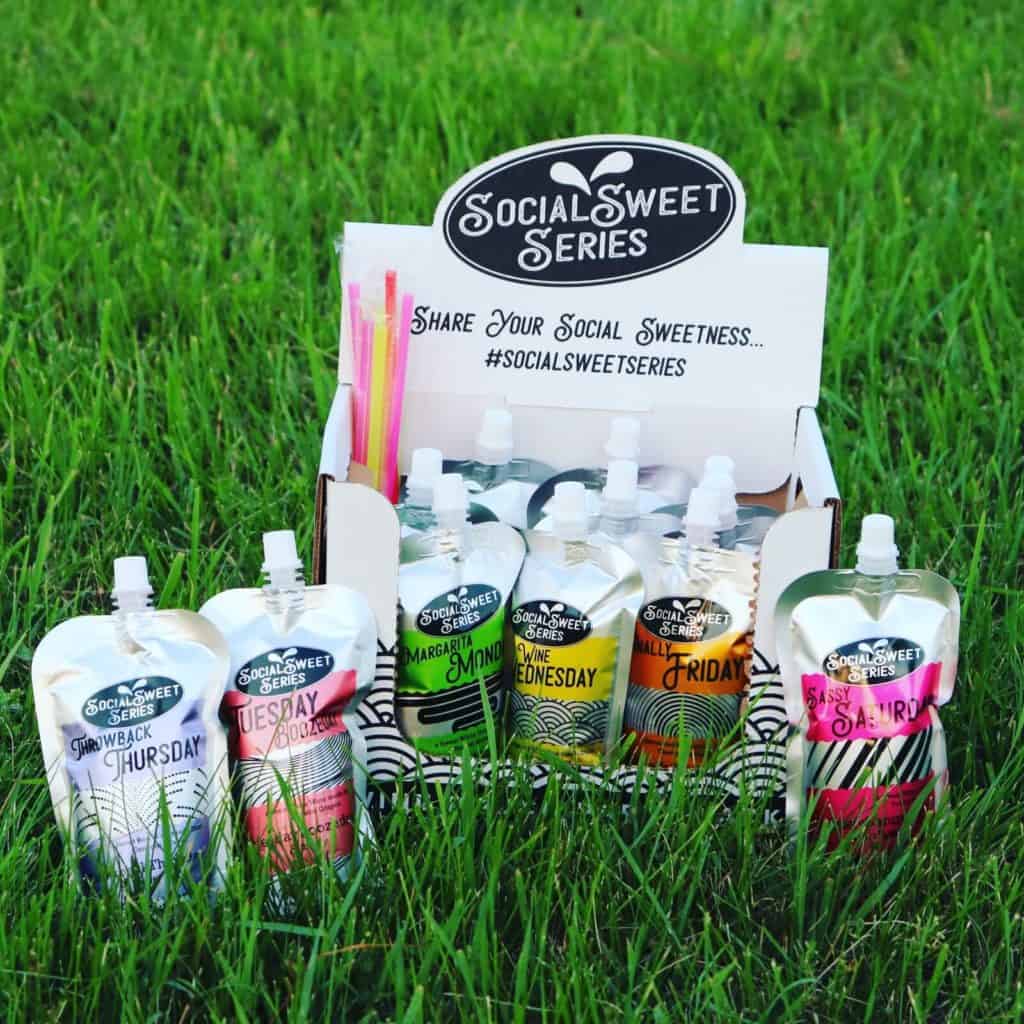 Wine Can Be Convenient Addition To Your Tailgate Beverage Menu
Wisconsin has a really amazing wine-making community and they should not be forgotten about while preparing for a tailgate or football watch party. You may remember this summer, we launched a line of convenient to-go pouches with our popular Social Sweet Series wines (Think adult size Capri Suns!). These are fun, single serving Wisconsin-made wine pouches created special for each day of the week. You don't need a cork screw or a cup to start enjoying these wines. We created the pouches for the ease and enjoyment of our most sought-after wines like #TuesdayBoozeday Blush and #SassySaturday Sangria. You just twist open the top, add a straw if you like … and be one your way to sipping and cheering on your favorite team! Perfect to bring as your BYOB backyard game day drink or pack as your pre-game parking lot tailgate drink.
Our wines are available to purchase at Piggly Wiggly Milton, Piggly Wiggly Edgerton and in Janesville at Basics Coop, Milton Ave Beverage, Hy-Vee, or Woodman's. See our Map below to find the store closest to you!
Wine + Food, Food + Wine
We think one of the best ways to enjoy tailgating is with food. And what pairs perfectly with wine? FOOD!
When people ask about the best way to pair the two, our winemaker is quick to respond by saying, "Drink and eat what you like!" She also wants to help if you don't know where to start and went ahead and put together foods that can be easily matched with wines for a tailgate. She says, "Snacky and salty foods like chips and our favorite Wisconsin cheeses may taste better with semi-sweet, crisp bodied whites that leave more of a robust finish. Our Widow's Weekend blend is really nice for this." For brat and meat pairings, she might suggest the ruby red Marquette. "We are starting to use organic grapes grown in Orfordville to create that perfect balance of fruit, black pepper and spice with this wine."
We have few recipes that make for great tailgating food too!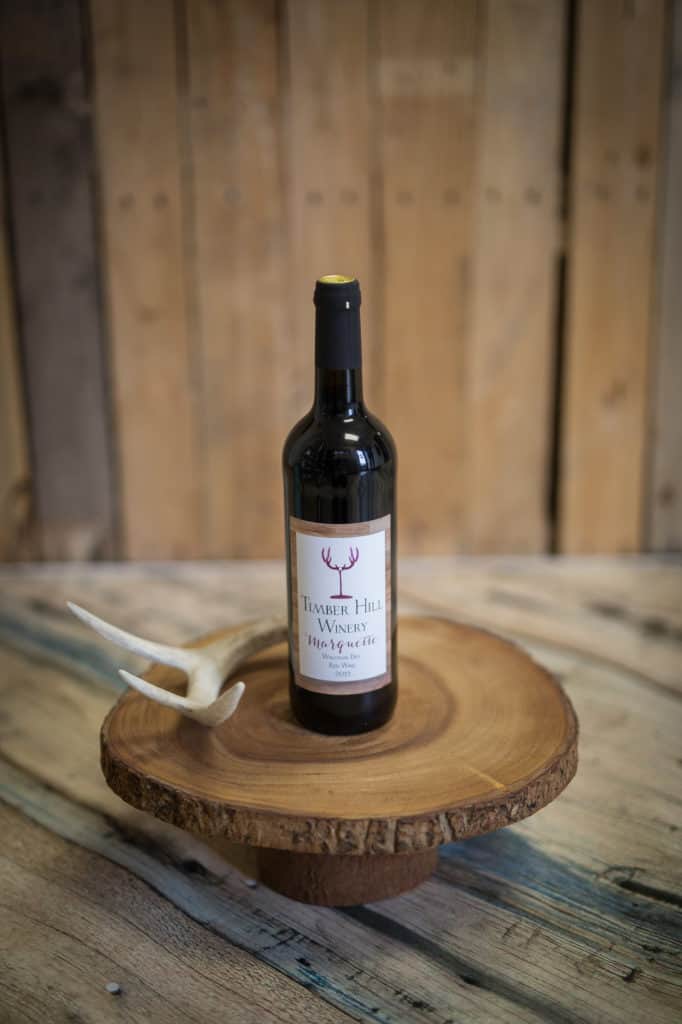 Football Season Bloody Mary's Made with Jalapeno Wine
A lot of people who drink alcohol think of traditional canned beverages for tailgating because of its ease. And while we like those too (we serve New Glarus brews by the bottle at the winery) … how about an easy to make fan favorite, the Bloody Mary? Timber Hill's Jalapeno Wine is a unique customer go-to and an award-winning wine many rave about when used in our signature Bloody Mary. We have the recipe and video tutorial here:
Ingredients:
·      16 Oz Of Your Favorite Bloody Mary Mix (we love Bushel and Peck's Bloody Mary mix).
·      1 Oz Timber Hill Winery Jalapeño Wine
·      1 Oz Vodka
·      Dash of liquid Smoke and lemon juice
Pour it all over ice and garnish with Wisconsin cheddar cheese, stuffed jalapeños or pepper slices, shrimp, and cornbread poppers!
And remember, as fun as celebrating your favorite team's win is, we suggest you stick to the rule of moderation, especially when it comes to alcohol. It only takes three standard glasses of wine for men and two for women to start feeling the booze. If you do over indulge, under no circumstances should you drive. Call a service like Uber or Lyft, or catch a ride with a reliable and sober friend.